StrengthenME is a coalition of organizations and agencies working together to provide stress management, outreach, resource linkage and resiliency resources to anyone in Maine experiencing stress reactions from the COVID-19 Pandemic.

The Opportunity Alliance is the Community Action Agency for Cumberland County. In collaboration with StrengthenME, TOA offers support, education and referrals to community resources for individuals and families in response to COVID related stressors.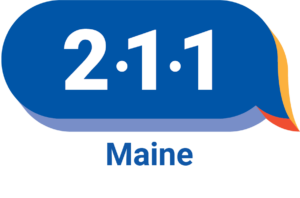 211 Maine is a free, confidential service that helps people find local resources that help them stay healthy, safe, and independent. This includes everything from food pantries and heating assistance to mental health services, support groups, utilities assistance, and more.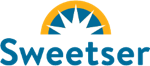 Sweetser staffs the Intentional Warm Line 24/7 (1-866-771-9276), offering peer to peer free and confidential phone support for adults in recovery from mental illness and substance use. This organization is the largest mobile crises service provider for those who call the Maine Crisis Line at 1-888-568-1112.

National Alliance on Mental Illness
The NAMI Maine Teen Text Line offers connection, resources, and mental health support to youth, teens, and young adults throughout the state. We serve from a place of understanding and non-judgement in order to provide a safe space for young people to feel heard without shame.

Crisis and Counseling Centers
The Crisis & Counseling Centers team provide an immediate, professional and caring response to individuals living in Kennebec and Somerset counties. We offer support, education and referrals to community resources for individuals and families in response to COVID related stressors 365 days a year, 24 hours a day.

Aroostook Mental Health Center
AMHC is a private, non-profit community health and social service organization with operations in Aroostook, Washington, and Hancock Counties. AMHC offers support, education and referrals to community resources for individuals and families in response to COVID related stressors.

Community Health and Counseling Services
CHCS offers support to help those experiencing pandemic stress and needs. We serve community members living in Penobscot and Piscataquis counties to assist them with identifying coping strategies, prioritizing their concerns into achievable action steps and linking them to needed resources.
The FrontLine Warmline serves health care professionals who are directly responding to the pandemic in Maine. The line is staffed by volunteer professionals who can help callers to deal with anxiety, irritability stress, poor sleep, grief or worry and connect them with additional supports.

Maine Access Immigrant Network
Maine Access Immigrant Network (MAIN) bridges access to health and social services for immigrants in Portland, Maine. Our organization works to build a stronger multicultural community and to address health literacy, health care enrollment, and coordination of health care benefits and non-clinical care.

New Mainer Public Health Initiative
New Mainers Public Health Initiative (NMPHI) aims to empower, inform, and educate new Mainers about preventative health measures through the promotion of healthy habits in order to bridge the gap in health care service delivery and decrease health disparities.
CAREGIVERS & OLDER ADULTS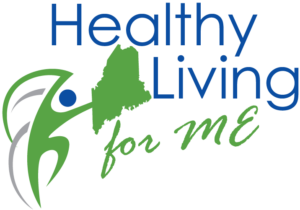 Through a network of local leaders, community organizations and health systems, Healthy Living for ME delivers programs to help adults manage chronic health conditions, prevent falls, and foster well-being.

Wabanaki Health & Wellness
Wabanaki Public Health & Wellness (WPHW) provides community-driven, culturally centered public health and social services to all Wabanaki communities and people while honoring Wabanaki cultural knowledge, cultivating innovation, and fostering collaboration.

Gateway Community Services
Gateway Community Services is a team of Community Health Workers who hold wellness group sessions and provide social-emotional support to community members through times of grief, extreme stress, unknowns, doubts, fears, joy and hope.

The City of Portland Minority Health Program has Community Health Outreach Workers (CHOWs) who are equipped to provide emotional support, resources on stress management, wellness promotion, resiliency, and referrals to address unmet or emergent needs due to the COVID-19 pandemic.

Cross Cultural Community Services
CCCS provides members of the BIPOC community with resources and support to individuals who are either suffering from COVID or are overwhelmed and stressed out due to COVID and their overall daily lives.

Presente! Maine works to empower displaced indigenous and Afro-Latinx peoples of Maine through survival programs, community power building, cultural celebration, and transformative healing practice.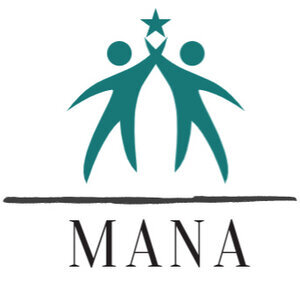 Maine Associations for
New Americans
MANA coordinates multilingual outreach and educational programming for immigrants and their families to facilitate further resilience-building by providing linguistically and culturally tailored workshops and programs under the banner of Resilient New Americans.

Work Force EAP
& Training
StrengthenME and Work Force EAP are partnering to provide healthcare and frontline workers with free confidential coaching sessions, wellness workshops, and peer connection groups.

Healthy Maine Works offers guidance and support to Maine employers in developing worksite wellness programs that support the health of their employees.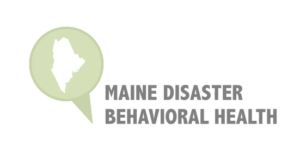 Maine Disaster
Behavioral Health
The mission of Maine Disaster Behavioral Health is to assist individuals in coping with the immediate psychological aftermath of a disaster and promote the development of resilience techniques and coping strategies that individuals, responders and communities can utilize throughout recovery.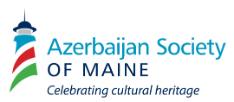 Azerbaijan Society
of Maine
Azerbaijan Society of Maine promotes and celebrates cross-cultural exchange and empowers the integration of New Mainers through cultural celebration, social and emotional support, and strives to build resilience through educational programs. 
Spiritual Care Services
of Maine
Individual and group support for stress and anxiety including individual, group and crisis support; training topics include moral injury, cultivating resilience, and developing spiritual tools; critical incident stress management debriefs. We offer a non-anxious and supportive listening presence for people across the state of Maine.